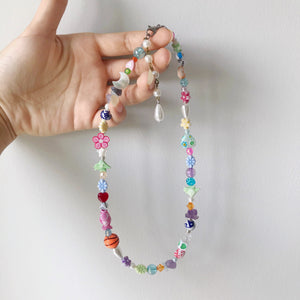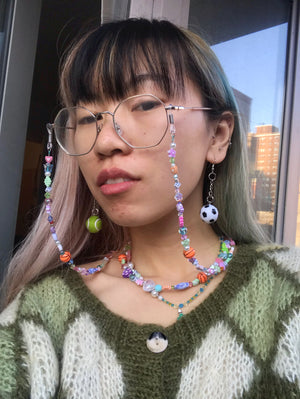 Regular price
Sweet Tarts Necklace
---
Every necklace is one of a kind and thoughtfully hand-beaded with beads only sourced from small businesses. Each strand is thoughtfully beaded with color, shape, size, and order in mind.
Now made with more custom options! With stainless steel clasps on all styles.
Roses are red, Violets are blue, if you don't like jewelry, I don't believe you!!!!!!!
Officially announcing the first Earth Angelry necklace! Inspired by abundance and the playground. Can be worn backwards too!
If you have any custom requests, email or DM me @earthangelry on ig or earthangelry@gmail.com.